dakt37 asked: psst that GIF wasn't mine, it was from the person i reblogged that from XD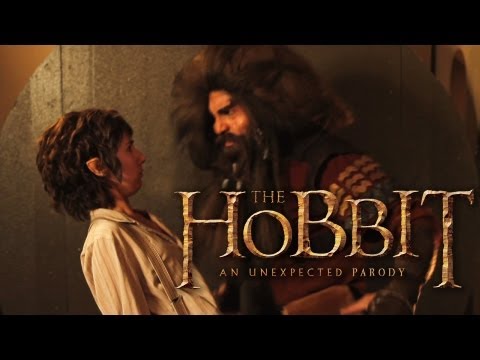 What Makes You Beautiful Afro Circus 
sunniedoesstuff: I WANA BE THE VERY BERST LIEK NO ONE EVUR WERS TO CETCH THERM IS MY REEL TERST 2 TRERN DEM IS MY CEWRSE I WILL TEREVL ACROSS DA LERND SERCHING FER EN WERD EACH POGEMUN TO ERNDERSTERND DA POWR DATS INSEID PERKEMERN TIS U N ME I KNO IS MY DESTERNEY PUHGAYMAN OH UR MAI BERST FRERND IN A WURLD WE MUS DEFERND POHKUMOON A HERT SEW TREWR AWR COURERGE WIL...
Anonymous asked: are you planning to go see 'the beatles: the lost concert' film?
4 tags
Meanwhile, In Australia....
Originally found the picture on Reddit… and then I found this .gif and I felt the two needed to be posted together somewhere. 
1) open google 2) search your first name, only...
dakt37: captainbowties: slashyking: sellswordking: veelafreckles: suddenlywhaledicks: ikethedyke: wow please wow great Suck on that BITCHES me gusta INCONCEIVABLE! Shelby. I think I win. ….i am strangely okay with this
heyfunniest: Life sometimes sucks, You need a...
heyfunniest: Life sometimes sucks, You need a...
Watch
dakt37: morethanjustablipintime: vulcanhearing: xviixiii: exaltedhaze: pimprezi-get-dope: himapapaftw: raccoonception: shavingryansprivates: the best 52 seconds in film history oh my god I CANT' BREATEH WHAT ISTHIS……………………. OOOOHOHOHOHO HOHOHOHOHOUGHHHOHO OOOOOOOHOHOHOHOHOHOHHOHOHGOHOHO The comment about the hemispheres got me. okay i can't stop laughing OHOHOHO ...
dakt37: yewecho170: Shh Sherlockians,...
Find out your hobbit name. go on. you know you... →
dakt37: a-study-in-rose: malicegeres: Sweetpea Knotwise of Michel Delving Welp. Berylla Gamwich of the Bree Gamwiches I also found out my Elvish name… Itarildë Táralóm Not bad Tigerlily Gamgee Whitfurrows i… i didn't even tell it that lily is my actual middle name :U Lila Gamgee-Took of Bywater
Reblog with your Victorian self.
dakt37: a-study-in-rose: yippers: captaindori: mauwable: yaoi-yaoieverywhere: jazmine-chibi: thisissarcasm: morbidezza: jackles-mckay: evewithanapple: pandorea: Make your Victorian doll. I want this to be real!
bobafettuccine: Rebecca Black's 'Friday' and...
heyfunniest: Having a Bad day? LAUGH &...
dakt37: fastpuck: sonamaeam: What Color Is Your Rainbow? thingsityearnstoknow: alaskan-bullw0rm: azzbuttz: Your rainbow is strongly shaded gray.   What is says about you: You are an elegant person. You appreciate tradition and wisdom that comes with age. You depend on modern technology and may feel uncomfortable without it. Welp.  I'm not surprised. oh NICE i like...
All The Nigel... Smashing
flyingdoghouse: I've seen a lot of these flying around tumblr, but this is the best collection of them thus far, plus all my favorites, in one photoset XD
Teacher Level: Epic
This is the kind of teacher I want to be am going to be. 
When you're trying to cook something, and It turns...
heyfunniest: FEATURED AT HEYFUNNIEST. FOLLOW NOW! Even when you know you're a good cook, it feels this way. 
Best SOPA post ever
yerajediharry: bassicinstinct: esoteric-schizotypal: thesylverlining: masterassassino: cannibals-at-christmas: twitchy-witchy: nasty-man: bless this post im not even joking…this is the best thing ever This is beautiful  ANONYMOUS! ANONYMOUS IS COMING! -sobbing with mirth-  *gross sobbing* I LOVE IT. 
heyfunniest: FEATURED AT HEYFUNNIEST. FOLLOW...
When I try to look HOT
heyfunniest: Expectations : REALITY : FEATURED AT HEYFUNNIEST. FOLLOW NOW!